RAP Power Industries Ltd. (RPIL) incorporated in year 2010 is an Authorized Representative and Distributor of OEMs (Original Equipment Manufacturers) and leading supplier of Transmission and Distribution Equipment in Power Sector as an offshore supplier.
RPIL has distinguished itself in market as procurement specialists who are well familiar with the source of supply in India and other Origins, Price situation, Market movement, condition of Delivery and other useful information necessary to evaluate the Supplier. 
We also assist our Clients in preparing end to end Technical Bid documents for participating in various tenders/ RFQs invited by Utilities, Donor Agencies etc. We undertake representation of Manufacturers and EPCs by enhancing their market footprint and promoting their Product and Services across Africa. In a short span of 12 years, Rap Power has become a preferred supplier for several Utilities & EPC Contractors in Nigeria and other African countries.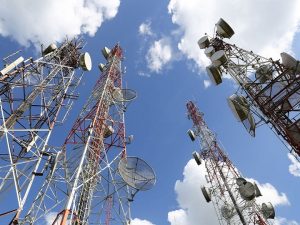 To grow with our strength to establish RPI as one stop shop for all the Power Sector Requirement.
To provide best quality Products and Services to the Power Industry across Africa
RAP Power Industries Ltd.
RAP Power Industries Ltd.​
Supplied over 70 Power Transformers (60 MVA and 150 MVA capacity) in Nigeria in last 7 years
Supplied over 12,000 CSP (Completely Self Protected) Transformers for NDPHC project in Nigeria
Largest Supplier of Earthing Reactor/ Transformer & Wave Traps in Nigeria
Executed Supply of Control Relay Panel and SAS for 7 substations in last 3 years
Supplied complete package of offshore equipment for 7 substations (132/33 kV size) in Nigeria
Supply & delivery of 132 kV lattice towers in record 3 months' time to customer in Nigeria
RAP Power Industries Ltd. (RPIL)